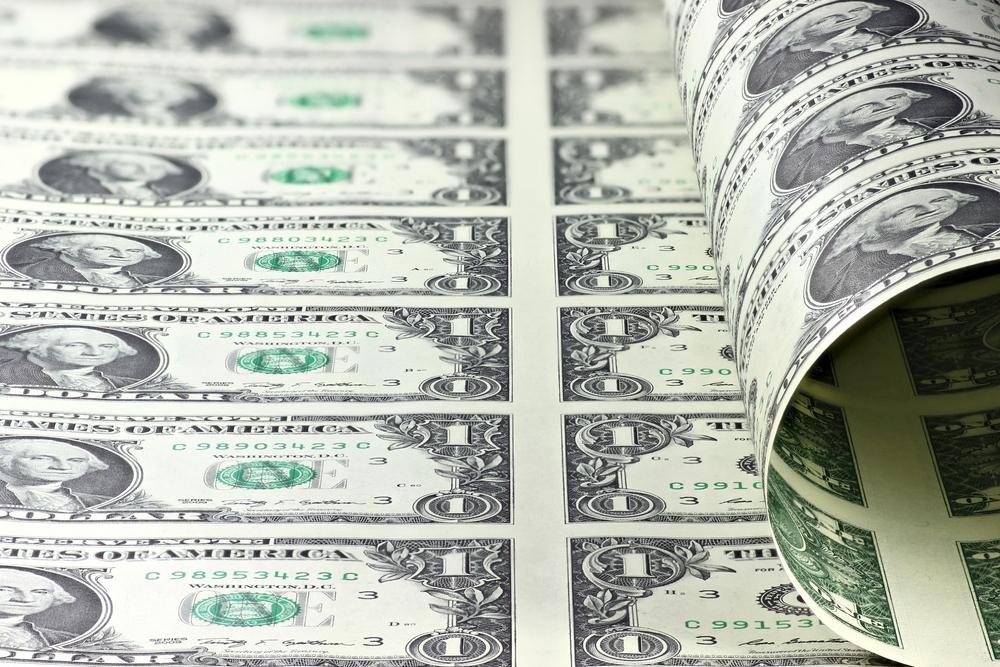 Nearly 57 percent of Maine public education funding comes from local tax revenues, the sixth highest level among the 50 states, according to data from the National Education Association.
Revenue per student in Maine, based on average daily attendance figures, stood at $17,578 last year, the NEA data shows. Of the total revenues flowing to public education in the state, federal government funds made up 5.1 percent of the total and state funds amounted to 38 percent, the NEA reports.
Nationwide, 47.1 percent of education funds came from state funds during the 2017-18 school year, according to the NEA. And over the same time period, 45.4 percent of school revenues came from local tax dollars, the analysis reported. The federal portion was 7.5 percent.
The average revenue amount allocated per student in the United States stood at $12,602 in 2017-18, based on fall enrollment figures, the NEA said.
---
Local Revenues as a Share of Total School Spending
| | | | | | |
| --- | --- | --- | --- | --- | --- |
| State | Revenue per Student, Based on Average Daily Attendance | Federal Education $ as a % of Total School Funding | State Education $ as a % of Total School Funding | Local Education $ as a % of Total School Funding | Rank Based on Local Funding Share |
| New Hampshire | $18,417 | 5.3% | 31.6% | 63.0% | 1 |
| New York | $26,089 | 4.1% | 37.0% | 59.0% | 2 |
| Missouri | $13,691 | 8.4% | 33.2% | 58.4% | 3 |
| Massachusetts | $20,414 | 4.7% | 38.0% | 57.3% | 4 |
| Nebraska | $13,246 | 5.2% | 37.7% | 57.1% | 5 |
| Maine | $17,578 | 5.1% | 38.0% | 56.9% | 6 |
| Pennsylvania | $19,233 | 5.6% | 38.1% | 56.3% | 7 |
| New Jersey | $22,306 | 3.8% | 40.9% | 55.3% | 8 |
| Connecticut | $23,375 | 3.8% | 41.1% | 55.1% | 9 |
| Illinois | $18,210 | 5.8% | 39.2% | 55.0% | 10 |
| Nevada | $10,970 | 8.6% | 36.8% | 54.6% | 11 |
| Virginia | $14,363 | 7.1% | 38.5% | 54.4% | 12 |
| Rhode Island | $18,336 | 6.3% | 40.7% | 53.0% | 13 |
| Maryland | $18,972 | 6.6% | 40.8% | 52.6% | 14 |
| South Dakota | $13,164 | 13.9% | 34.3% | 51.8% | 15 |
| Ohio | $14,238 | 7.2% | 41.2% | 51.6% | 16 |
| Texas | $12,319 | 8.9% | 39.7% | 51.4% | 17 |
| Colorado | $12,945 | 6.7% | 43.5% | 49.8% | 18 |
| Florida | $11,643 | 11.4% | 39.2% | 49.4% | 19 |
| Louisiana | $13,893 | 12.3% | 41.0% | 46.7% | 20 |
| Georgia | $12,317 | 8.9% | 46.0% | 45.1% | 21 |
| Oklahoma | $9,724 | 10.7% | 45.1% | 44.2% | 22 |
| Tennessee | $10,872 | 10.7% | 46.0% | 43.4% | 23 |
| South Carolina | $13,262 | 8.4% | 48.3% | 43.3% | 24 |
| Oregon | $15,594 | 6.6% | 51.4% | 42.0% | 25 |
| Arizona | $10,607 | 12.2% | 46.7% | 41.2% | 26 |
| Utah | $8,584 | 7.6% | 51.2% | 41.2% | 27 |
| Montana | $13,782 | 11.0% | 48.1% | 40.9% | 28 |
| Arkansas | $12,454 | 11.2% | 49.6% | 39.2% | 29 |
| Iowa | $14,946 | 5.6% | 55.6% | 38.7% | 30 |
| Wyoming | $21,377 | 6.4% | 56.8% | 36.9% | 31 |
| Wisconsin | $14,006 | 6.4% | 57.0% | 36.6% | 32 |
| North Dakota | $18,708 | 6.5% | 58.3% | 35.3% | 33 |
| Mississippi | $10,732 | 14.0% | 51.0% | 35.0% | 34 |
| Alabama | $11,032 | 11.2% | 54.1% | 34.7% | 35 |
| Kentucky | $12,652 | 10.9% | 54.7% | 34.4% | 36 |
| California | $15,736 | 8.5% | 58.1% | 33.4% | 37 |
| Delaware | $19,049 | 7.8% | 59.8% | 32.4% | 38 |
| North Carolina | $11,261 | 10.1% | 57.9% | 32.0% | 39 |
| West Virginia | $15,291 | 11.5% | 56.6% | 31.9% | 40 |
| Washington | $16,513 | 5.8% | 64.7% | 29.5% | 41 |
| Indiana | $12,548 | 7.1% | 64.3% | 28.5% | 42 |
| Michigan | $12,272 | 6.7% | 66.2% | 27.1% | 43 |
| Kansas | $14,395 | 7.4% | 66.0% | 26.6% | 44 |
| Minnesota | $16,151 | 4.2% | 69.2% | 26.6% | 45 |
| Idaho | $8,349 | 7.9% | 66.6% | 25.5% | 46 |
| Alaska | $24,826 | 15.1% | 59.5% | 25.4% | 47 |
| New Mexico | $14,292 | 14.8% | 67.5% | 17.7% | 48 |
| Vermont | $22,364 | 6.3% | 89.4% | 4.3% | 49 |
| Hawaii | $17,543 | 7.8% | 90.5% | 1.7% | 50 |
Source: National Education Association